Our Full SEO Audit Process
01

Advanced Keyword Research
Our team will analyze search trends, competitor data, and user intent to identify high-impact keywords that drive targeted traffic to your site. Incorporating these keyword rankings insights into your content strategy will improve search results rankings and boost organic traffic.
A robust technical foundation is crucial for SEO success. Our Technical SEO Audit uncovers issues affecting your website's performance, such as broken links, slow page speed, and mobile responsiveness. We provide detailed recommendations to resolve these issues, ensuring your website runs smoothly and remains search-engine friendly.
Great content is the cornerstone of any successful SEO strategy. Our SEO Audits evaluate your website's content quality and relevance, identifying areas that need improvement or optimization. With our expert guidance, you'll create content that resonates with your target audience, keeps them engaged, and ultimately leads to conversions.
04

SEO Action Prioritization
With so many potential SEO improvements, figuring out where to start can take time. Our SEO Audits identify the most impactful changes, allowing you to focus on the areas that will deliver the most significant results. This strategic approach maximizes your ROI and ensures your website achieves its full potential.
05

Optimize Technical Performance
A well-optimized website is critical for both user experience and search engine rankings. Our team will analyze your site's technical performance and implement improvements that enhance page load times, mobile responsiveness, and overall site stability. This optimization ensures visitors' seamless experience and improves search engine rankings.
06

Backlink Acquisition Plan
Backlinks are a vital component of any successful SEO strategy. Our Backlink Acquisition Plan identifies opportunities to acquire high-quality, authoritative backlinks that will boost your website's credibility in the eyes of search engines. By executing this plan, you'll increase your website's domain authority and improve its search rankings.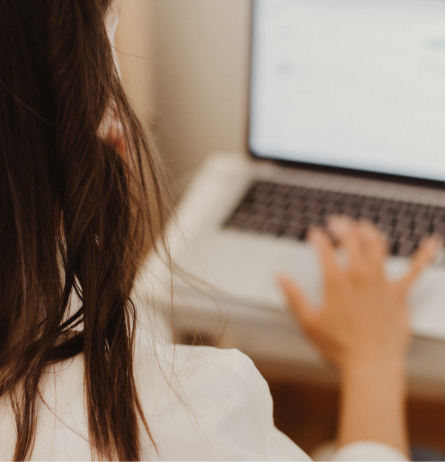 The Importance of SEO Audit Services
Our SEO Audit Services will improve your website's search engine results pages (SERP) rankings, drive targeted traffic, enhance user experience, and ultimately increase conversions and revenue. By identifying and addressing potential issues, our website SEO audit services ensure you remain competitive, adapt to changing algorithms, and maintain your website's authority in your industry.
Why Choose Mango Media's SEO Audit Services
Our SEO Audits are designed to provide you with a complete understanding of your website's current performance, uncovering opportunities for improvement and growth. With our SEO audit services, you'll benefit from:
In-depth analysis of your existing SEO strategy
Comprehensive technical SEO audit
Expert recommendations for on-page and off-page SEO
Proper setup and configuration of Google Analytics and Google Search Console
Detailed action plan for optimizing organic traffic
Prioritized list of improvements to maximize ROI
By choosing Mango Media's SEO Site Audit Services, you can be confident that your website will consistently rank high in search results, attract targeted traffic, and drive conversions.
Website SEO Audits for Search Engines Success
Elevate your website's visibility and traffic with our comprehensive SEO Audit Services. Our expert team will analyze every aspect of your website, identify areas for improvement, and provide actionable insights that will propel your website to the top of search results. So keep your website up in the ever-changing digital landscape; get started today and discover the difference our SEO Audit Services can make for your business.